Welcome to Flamenco Las Ramblas
Authentic Tablao of Flamenco in the city center of Barcelona
​
FLAMENCO SHOW EVERY DAY CHOOSE BETWEEN 4 TYPES OF TICKETS
​
We have four options for tickets. Economic tickets A or B (drink included), children tickets and VIP tickets. The VIP tickets include tapas and a drink and you will be seated in the front rows.
Children tickets are discounted. All guests can enjoy our bar service open during the show to buy drinks such as Mojitos, Sangría, cava and wine.
We open every day with 2 shows per day: 7 pm and 9 pm
OUR CAST AND CREW
​
Amongst our cast of artist are some of today's greatest Flamenco dancer and singers. Flamenco has a long history in Barcelona, many Andalusian families moved to Barcelona centuries ago looking for a better life, they continued dancing in the streets and in the bars and today Flamenco is implemented as a part of Barcelona's history as well. Flamenco belongs to our cultural world heritage. It's a protected culture. We hope that we can share a little piece of this history and culture with you at Flamenco Las Ramblas.
Our crew is experienced in Flamenco, we are a family business and and our goal is to give you a great welcoming and hopefully you will start to love Flamenco as well.
flamenco escudellers barcelona
Art of flamenco
flamneco dance barcelona
Best show of flamenco in Barcelona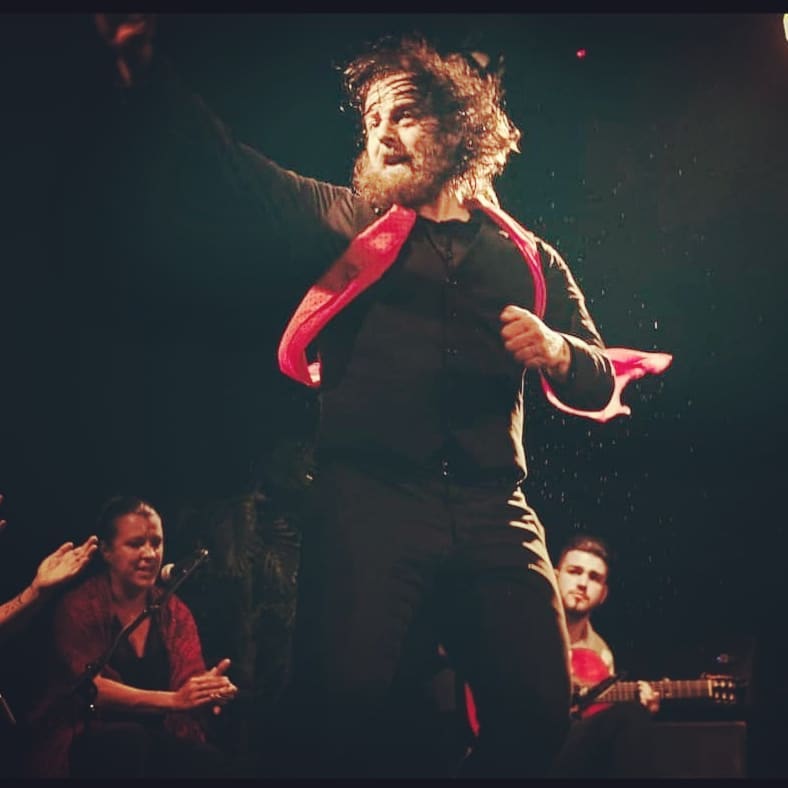 37635131_2106730882881939_56789432793290
tablado
guitar flamenco
flamenco barcelona history